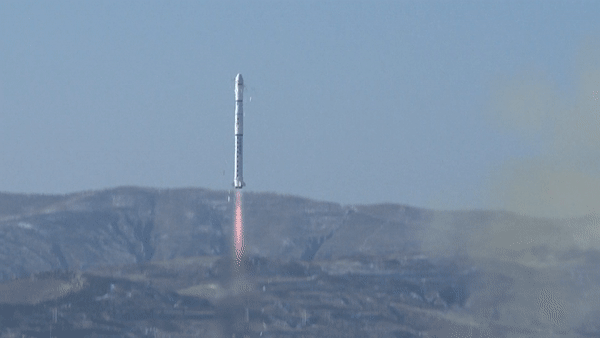 TAIYUAN SATELLITE LAUNCH CENTER, CHINA – On Friday morning, Dec. 20 (local time), China once again successfully launched a Long March 4B, this time carrying the Chinese Brazilian CBERS-4A satellite and Ethiopia's first satellite, ETRSS-1. Both are remote sensing satellites, CBERS-4A is designed to image the Amazon, while ETRSS-1 is designed to examine Ethiopian climate change.
During the launch, thermal tiles from the launch vehicle can be seen falling. This is normal for Long March 4B launches during the winter months, when the tiles are used to keep the launch vehicle from freezing.
This launch marks China's 33rd launch for the year, with several more expected before year's end. The biggest mission this year, scheduled for Dec. 27, is the return to launch operations of the Long March 5 heavy-lift rocket, which will carry Chang'e 5, a lunar sample return mission. The Chinese space agency plans on using Long March 5 launch vehicles to carry their next planned space station to orbit. The Long March 5 is comparable to the Ariane 5 European launch vehicle or the Delta IV Heavy flown by ULA.