Featured Image: China launches the TJS-5 satellite aboard a Long March 3B booster. (Image credit: People's Daily)
XICHANG, CHINA – Jan. 7 brought China's first launch of 2020, with a Long March 3B booster delivering the TJS-5 satellite to a geostationary orbit. The launch was announced as a success by Chinese state media, and was confirmed to be on their published orbital trajectory by the US military's tracking network.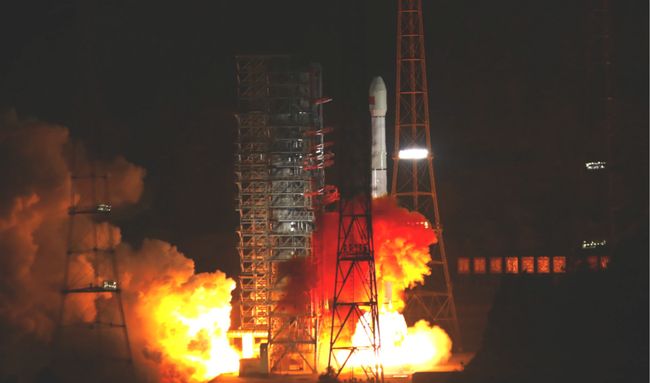 The satellite TJS-5 is purported to be a communications satellite by China, meant to test wide-band communications downlink for the country. However, the satellite does not fit the typical communications satellite architecture. Typically a communications satellite will be littered with antenna meant to send and receive communications links. However, an image put out by the satellite's manufacturer, SAST, shows a streamlined satellite, akin to an early warning or reconnaissance satellite.
This, coupled with very little public information being released about the satellite (China typically announces who owns the satellites they launch), leaves those in the industry to posit that it is most likely a military early warning satellite mission. The first TJS satellite, TJS-2, has been called Houyan-1, named after a Chinese Yan monarch, and a region in modern China. TJS-5 could potentially be Houyan-2, an extension of the earlier system.